Special Order Fiber Reactive Dyes
Limited Edition, Pantone inspired SpringTone, FallTone & discontinued regular colors!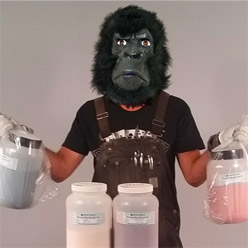 USE FOR: Tie-Dye, Tub Dyeing, Low Immersion Dyeing, Batik, Dye Painting, Silk Painting, Screen & Block Printing or Stenciling, even Tie-dyeing Silk in a Microwave
USE ON: All natural Fibers (Cotton, Rayon, Hemp, Silk, etc.), Wood, Cane, and Rattan
Average Customer Review

Click here
to add or update a review for this product.