Featured Artist : Gretchen Larson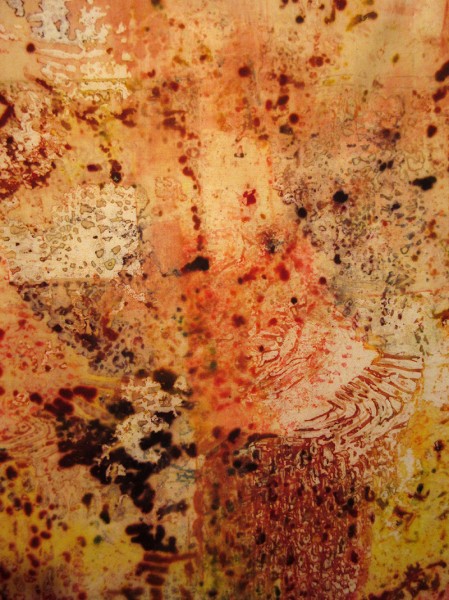 Artist Bio / Statement
My name is Gretchen Larson.
I create art quilts, encaustic paintings and pottery. I recently started working with deconstructed screen printing to make my own fabric using mx procion dye, urea, and sodium alginate (to make thickened dye paste) all from Dharma Trading. The resulting fabrics are wonderful jumping off places to create art quilts or to cover cradled boards with for encaustics.
Contact Info
Dharma Products Used
Please see the description for a list of products used.