Featured Artist : Chris Volpe
NoogaDyed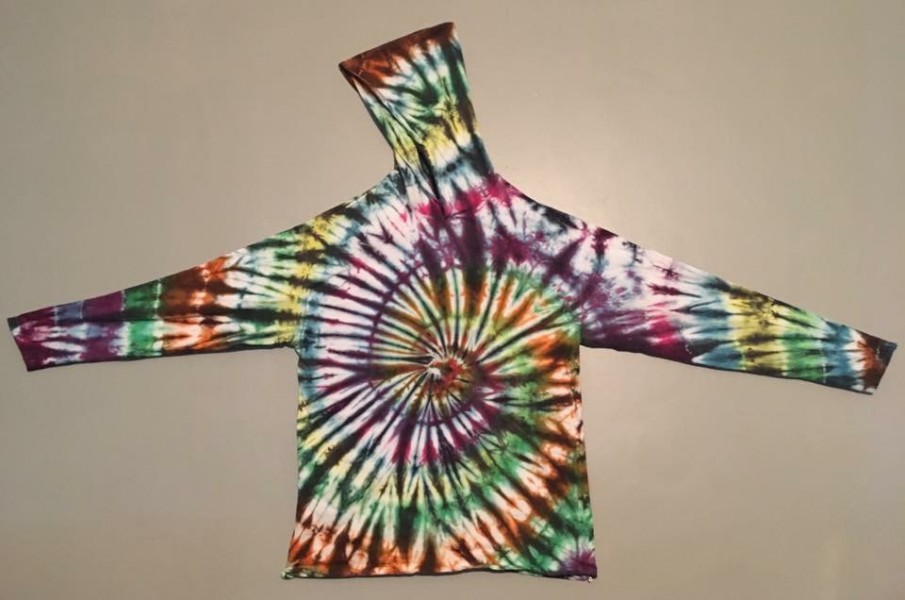 Artist Bio / Statement
Hey folks, my names Chris Volpe, I've always been a head to toe tie dye kinda guy but never had made one. I decided I wanted to try to make a living off of what I've always had an obsession with. After hearing about Dharma Trading Company from a coworker, I researched the site and decide to invest around 500 dollars in everything ya'll suggested to make quality dyed clothing and accessories. I bought the chemicals needed for you, a large variety of colorful and everything from socks, laces, shirts, hoodies, bandanas, socks, shorts, painters caps, baby rompers and onesies. I started dying about 2 months ago and since I live in Chattanooga, TN I decided to call my company NoogaDyed.
I quickly became Chattanooga's longest running hippie shop, All Things Groovy's supplier of all the items I mentioned above. I've also done some charity work for a Chattanooga local tie dye lover and my wives coworker that recently fell 30 feet. If you mentioned 'Devadidntdye' a portion of the sales went to her and her family. In October I'll be working at a 'Get Down 70s Prom' for a Non-Profit Down Syndrome organization, 'Downside Up', where half of all the proceeds will go to Downside Up.
I made my investment back in the first two weeks, and continue to reinvest and repeat. I love that I chose to do this and it's so fun to see my work get better with each batch. I'm constantly trying new things, just bought curved clamps and can't want to begin using them hoping to develop a distinct style of my own.
Contact Info
Chris Volpe
NoogaDyed
NoogaDyed@gmail.com
Dharma Products Used
Please see the description for a list of products used.