Featured Artist : Emily Fleming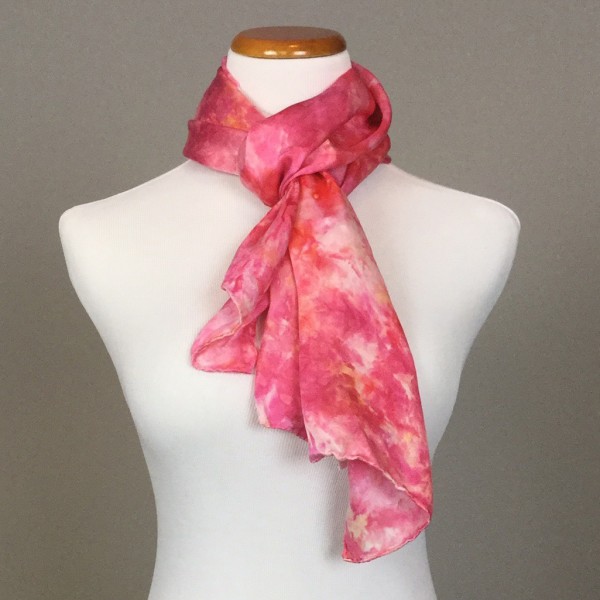 Artist Bio / Statement
I grew up enjoying all different types of arts & crafts but ended up being a technical professional. Even though work keeps me very busy, I have started ice dying Dharma silk scarves for more pizazz in the office. Everyone loved them so I started offering them for sale in my Etsy shop. I am inspired by nature, wildflowers, tropical waters and bright pops of color where you least expect them.
I use Dharma hand rolled silk satin scarves with fiber reactive dyes for my ice dying.
Contact Info
Dharma Products Used
Please see the description for a list of products used.