Featured Artist : Tiffany Zagyi
Knit or Dye Shop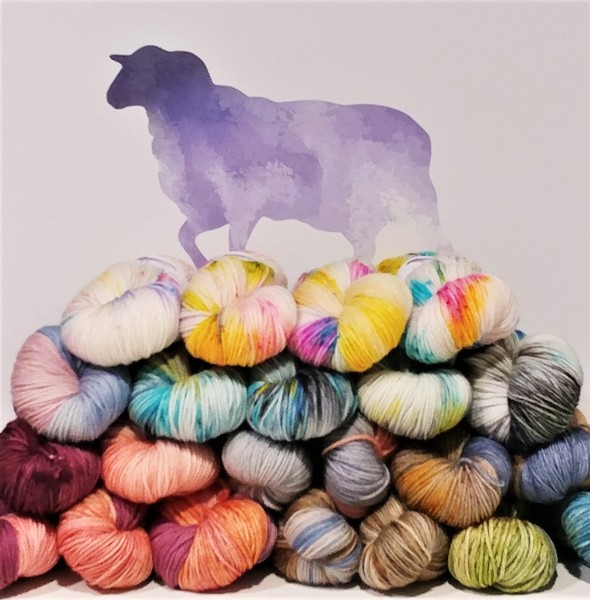 Artist Bio / Statement
I'm an independent dyer working out of my small basement studio, and making a go of it on Etsy. I was laid off from my job at a large engineering firm in October, and thought "this would be a great time to get back into dyeing yarn and fiber!" My favorite type dyeing is low emersion and speckle dyeing (as seen in my photos), and I tag you on almost all of my Instagram posts.
I'm inspired by pop culture and geek life, as well as fandoms such as The Hunger Games, and Harry Potter, to name a few. My colorways are vibrant and eclectic. I use Dharma Acid Dyes, citric acid and professional textile detergent (to keep colors from migrating while bathing).
Contact Info
Dharma Products Used
Please see the description for a list of products used.