Featured Artist : Ginny Eckley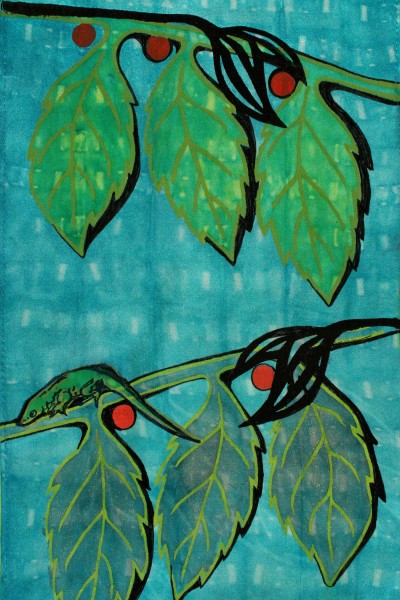 Artist Bio / Statement
I was one of those kids that LOVED making things. I started making troll doll clothes, then begged a neighbor to teach me to sew. In grade school I started making my own clothes, but my idea of sewing was fast and furious! Fortunately my high school had a sewing department with a strict teacher, so my work improved. In college I switched to the Art Dept. I learned to create with more originality, learned to compete, and teach. I still love making things. My favorite fabric is silk. It takes color so beautifully, and reflects a brilliance that just glows. I've been fortunate to have shared my love of textiles by teaching throughout the US- even in Hawaii, and Japan.
I learned about Dharma in college, and have been a big fan ever since. No matter where you live, there are very few cities that offer the variety that Dharma carries. My favorite things are Silks, Setacolor Paints, Lumiere Paints, and the wooden hangers. Before Colorhue Dyes came along, I used Vision Art Dyes. When that left the market, I tried Colorhue. I used it for over 15 years, before I took over the company.
Contact Info
Dharma Products Used
Please see the description for a list of products used.