Featured Artist : Ivan Haworth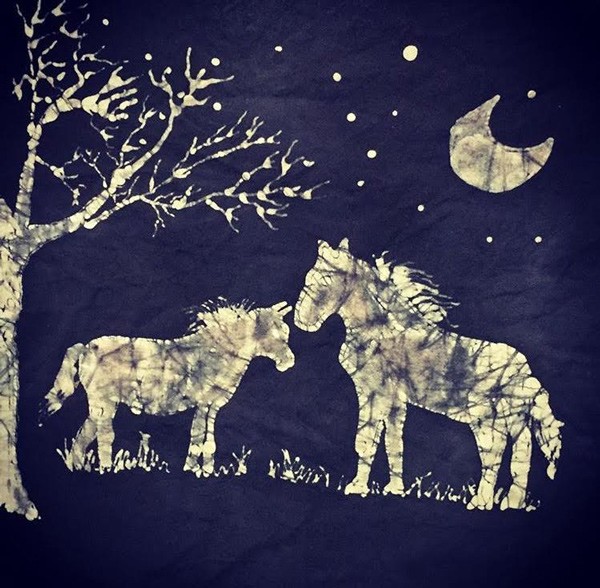 Artist Bio / Statement
My name is Ivan Haworth and I do batik and tie-dye. I am compelled to create, and discovered batik about 15 years ago by accident when exploring the Dharma Trading hard copy catalog looking for tie-dye materials. I am particularly drawn to batik because of the process. I am not a very good artist, truth be told, but find ways to express myself utilizing the technical aspects of batik. I enjoy the smell of hot wax, and the one-off nature of the medium. By that I mean the extreme difficulty in 'erasing' mistakes. You have one good crack at it, and some of my best pieces have been the result of troubleshooting errors.
I am happily divorced with equal custody of my three children, and earned a degree in Ecology and Evolutionary Biology at the tender age of 35 after spending my 20s running a head shop and growing pot in Hawaii. I live in East Tennessee now and work for the University of Tennessee Knoxville. I live on 26 acres, and have no internet or video games at my house. I have an amazing studio, and when my children are with me we spend our time adventuring in the woods, playing in the creek, climbing trees, and doing art.
Contact Info
Dharma Products Used
Please see the description for a list of products used.