Featured Artist : Maegan Monsees
Mae in Maine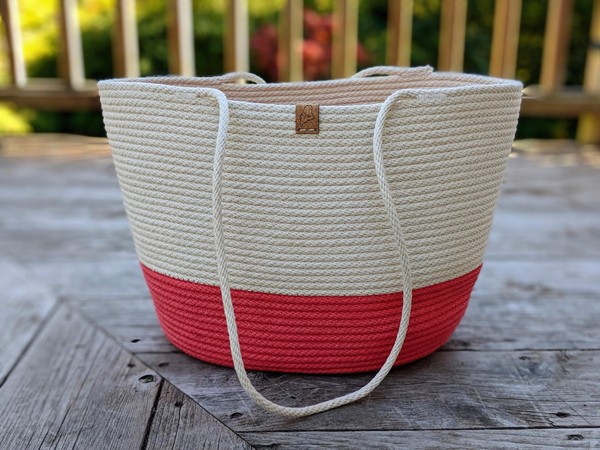 Artist Bio / Statement
Hi! My name is Maegan Monsees and I own a business called Mae in Maine based out of Waldoboro, Maine. I make hand-coiled rope baskets, bags, etc. and I just started hand dyeing the cotton rope using your fiber reactive dyes!
My little shop started in the dining room of a little cape in Waldoboro, Maine. I'm a stay at home mom to an incredible little boy, and another one on the way! My husband and I moved to Maine from Long Island, New York and never looked back. We love the natural beauty and simplistic way of life here, and the items I create represent just that.
I make hand-coiled cotton rope products that are made with 100% cotton thread and cork tags. Each item is unique and made to order. They are durable, hand-washable, and can be used in any aspect of your life.
Contact Info
Dharma Products Used
Please see the description for a list of products used.