Featured Artist : Amy Bridges
Doodlebug's Design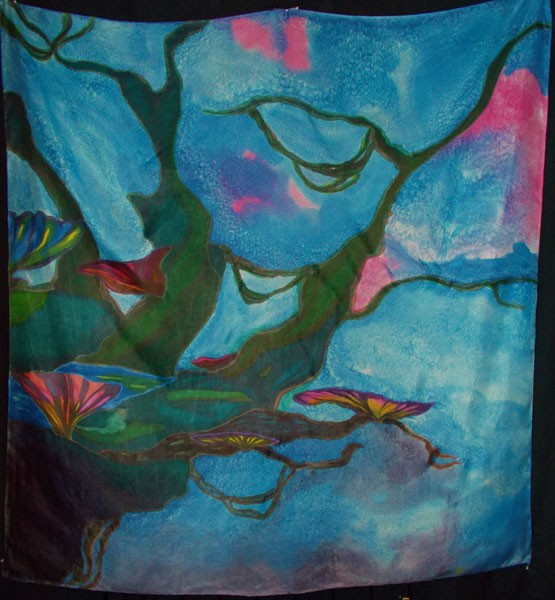 Artist Bio / Statement
"Feet, what do I need you for when I have wings to fly?" - Frida Kahlo
"At the end of the day, we can endure much more than we think we can." - Frida Kahlo
I was born in Louisiana in May of 1994. I was the first artist to appear in my family.
Although, I did end up teaching my dad how to draw when he wanted to learn so we could spend
more time together. My dad has always been my best friend and the main source of
encouragement for my artwork.
I have always drawn and doodled. When I was little, it was a constant hobby for me and a
constant source of frustration for my parents. At two years old, I had all of my pens, pencils,
crayons, and markers taken away because I couldn't stop drawing on the walls and on the
furniture. I didn't get them back until I was about ten. But art was just a hobby that passed the
time. When I was twelve, I had an accident. I severely sprained my ankle twice in less than five
minutes. It resulted in a rare, incurable disease called Complex Regional Pain Syndrome setting
in. There were no doctors who knew enough about it to treat it for eight years. I was alone in
dealing with it. I picked up my markers again, not for fun, but to escape. CRPS is rated number
one on the McGill Pain Scale. It is the most painful disease currently known to man. And I was a
twelve year old. From markers, I moved to color pencils. From color pencils to graphite and
graphite to watercolor. Learning everything I could about every medium I found. From the ankle,
the CRPS moved to take over more and more. Now, it has moved into more than half my body
and a few organs. Art quickly became what kept me sane and what kept me from giving up.
I joined a group of artists and crafters in the Caldwell Parish Second Saturday Art Market
when I was sixteen. Not long after, I started selling my work under the name of a business I
started and called Doodlebug's Design. By the time I made it to college, I had done graphic
design and fine art commission work for people across the state.
It was while I was in college that I discovered silk painting. All of a sudden, there was
this exciting new medium that I had never seen before. I could take processes from other media,
manipulate them, and apply it to the silk to create anything. The silk itself has a mind of its own.
Silk paints itself just as much as I paint it. It's the closest to working real magic I think I will
ever come. It gives me wings to fly when I can't even walk.
Dharma is my only source for silk painting products. No other source is as reliable or as
ready to answer questions about the products, if I have them. Jacquard Dye-Na-Flow Paints are
unbeatable. I've experimented with others, but nothing else compares to the vibrancy and flow I
can achieve with the Dye-Na-Flow. Dharma Synthrapol Detergent is the only one I will use. My
Habotai scarves will only ever come from Dharma. Without Dharma, I would not be able to
work with this magical medium.
I am now in Florida with my husband and child. I've partnered with a local business
selling my silks and designing graphics for greeting cards and commissioned work. I am a
regular vendor at Riverside Arts Market and Jax Antique Market's monthly arts market.
Contact Info
Dharma Products Used
Please see the description for a list of products used.