Featured Artist : Melissa Sinka
GZLA Studio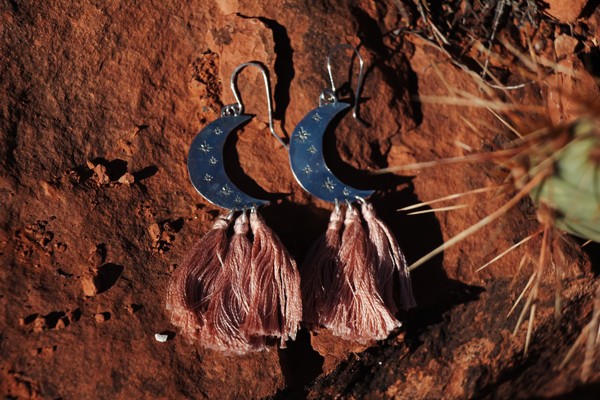 Artist Bio / Statement
Melissa Sinka is the owner and maker behind GZLA Studio. GZLA Studio creates artisanal small batch, consciously made jewelry and naturally dyed textiles. Melissa incorporates naturally dyed elements into her jewelry but also gives new color life to vintage clothing.
The inspiration for GZLAStudio draws from nature itself and going against fast fashion, to create ethically and environmentally conscious products.
Melissas passion for natural dye began during her time at the Fashion Institute of Technology where she first explored natural dyes with Dharma Trading Co.'s natural dye stuff. Since then she has experimented with food waste dyes and botanical dyes that she grows in her garden or ethically forages from local forests. Melissa incorporates Dharma Trading Co.'s alum sulfate and iron mordants in almost all of her designs.
Contact Info
Dharma Products Used
Please see the description for a list of products used.