Featured Artist : Catherine Ruhl
Onyxmatter, by Catherine Ruhl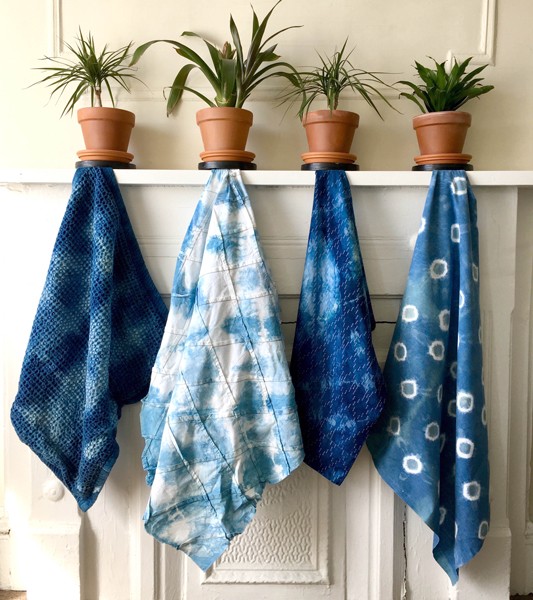 Artist Bio / Statement
My name is Catherine Ruhl, I am a textile artist and teacher. I specialize in traditional shibori indigo dyeing techniques. I live in Brooklyn New York and I'm inspired by street fashion and trends I see all around me. I love shibori because the blue is so beautiful and the reveal is always so exciting.
I have my own dyeing practice, sell shibori products, and I also teach workshops. I love to help others tap into their creativity. I also enjoy collaborating with other artists to see what we create and engage with my fellow maker community. I have sold at the West Elm, Pottery Barn, Brooklyn Flea, Artists and Fleas and online.
I use the Jacquard pre reduced indigo crystals, soda ash, and thiox for my indigo vats. I like a deep blue, so I do a 2 parts indigo, 2 parts soda ash, and 1 part thiox ratio. The amount depends on the weight of the fabric. The patterns you can make are endless. I tend to use things from the hardware store to clamp and tie the fabric. I post videos on my instagram of how to fold and tie the fabric.
Contact Info
Dharma Products Used
Please see the description for a list of products used.