Featured Artist : Phil Brake
Philbrakeart.com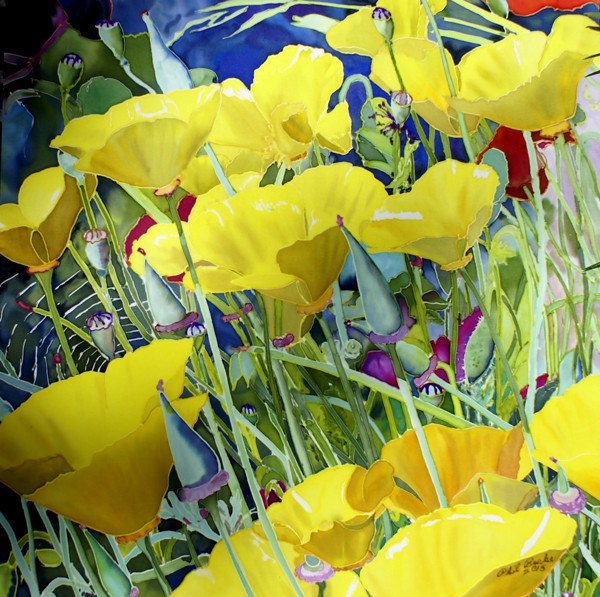 Artist Bio / Statement
Hi, I'm Phil Brake, a Manitoba, Canada artist who paints big, bold, beautiful images with dye on silk of and from my journey through life. I attribute growing up in California near the Sierra Nevadas to a lifelong love of painting clear mountain streams and splashes of wildflowers. My paintings are often of flowers from my back garden or a summer morning on Lake of the Woods but just as often they are images from my latest trip, perhaps a Tuscan village or a stream in the Andes. My paintings are represented in private, corporate and government collections in Canada, the US and abroad. I continue to live and paint from my studio in Winnipeg, Manitoba when not traveling.
Process and materials:
I buy 52 yard bolts of Silk Habotai 16mm 45" from Dharma Trading and I use Procion H dyes and Jaquard's Resistad water based resist mixed with dye. I steam my silks in a big stove pipe in the back yard (sometimes in -30 degrees Fahrenheit) and after washing, drying and ironing I stretch the finished work onto 1" Gator Board before sending them to be framed in a black floating frame.
Contact Info
Dharma Products Used
Please see the description for a list of products used.