Featured Artist : Crystal Hayes
Elegance Lamps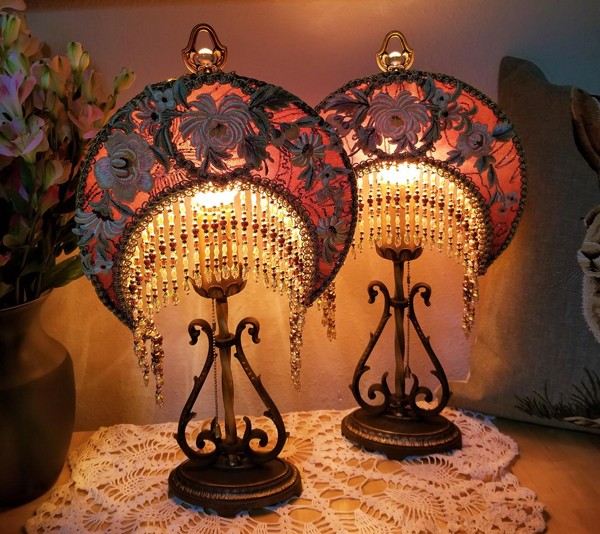 Artist Bio / Statement
I'm Crystal Hayes. I own and operate a small business called Elegance Lamps.
I acquire and restore antique lamps that I pair with silk lampshades that I make by hand. Many of my lamps are embellished with antique and vintage textiles. These textiles include embroidery, applique, metal laces, and beaded works. It is from the textiles that I receive my inspiration as, I have a profound passion for historic textiles. I also adore old lamp bases, which I rewire, repaint and give new life. I guess you could say that the materials are my inspiration.
All lampshades require a good foundation layer. Since I hand-dye my silks, I need quality fabric! That's where Dharma Trading comes in. Dharma's selection of silk weaves, weights, and blends is amazing. I'm quite impressed with the quality I receive, as well as the fast shipping. I'll be back for more!
Contact Info
Dharma Products Used
Please see the description for a list of products used.