Featured Artist : Sam Mehalko
Hazey Daisey Creations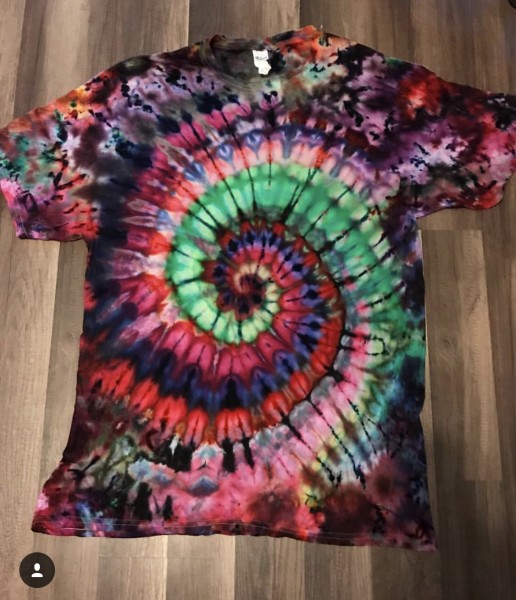 Artist Bio / Statement
My name is Sam Mehalko. My company is Hazey Daisey Creations. I'm from a small town in Pennsylvania. I've been tie dying for almost a year now. When I first started my shirts were okay but I knew they could be so much better. Then I discovered the Fiber Reactive Dyes from Dharma; that's when things really took off. The shirts were so bright and vibrant. I started thinking I was busy when I was dying 3-4 shirts a week. A few months ago I was able to leave my second job. Now I'm tie dying anywhere from 15-20 shirts a day!! I am pursuing my dreams and opened a business called Hazey Daisey Creations. Inspiration for me always come right before I fall asleep, i'll picture that sunset I seen the night before, then what do you know, I'm up until 3 AM tie dying. Every time, if I can't figure out what to dye all I have to do is take a nap and right before I'm sleeping it hits me! I get my inspiration from nature but especially the sun sets. I also love creating extremely unique shirts! I only use dharma products, fiber reactive dye!
Contact Info
Sam Mehalko
Instagram @hazeydaiseycreations
email - hazeydaiseycreations@gmail.com
Dharma Products Used
Please see the description for a list of products used.