Featured Artist : Clint Surber
SurCara Kayaks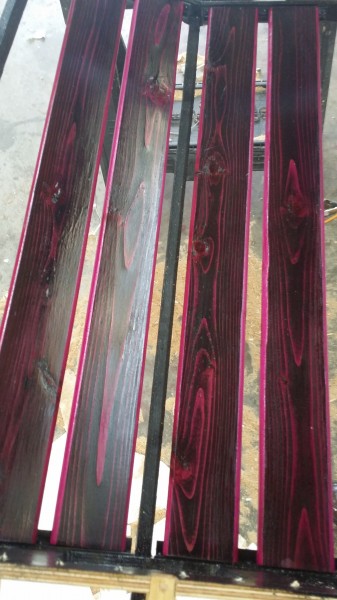 Artist Bio / Statement
Hey everybody! My name is Clint Surber and I'm the proud owner of SurCara kayaks.
I've been using Dharma acid dyes to stain the wood floors and ballistic nylon of my hand-built skin-on-frame kayaks. The colors REALLY pop and bring an interesting and unique look to all my custom kayaks.
I can use it to contrast or match your personal, light-weight kayak to your style! The Dharma acid dye goes on easily and smoothly. There are no drips or runs and it absolutely comes out beautifully! It has really kicked the kayaks up a notch!
I started building kayaks 4 years ago and was interested in doing it as a hobby, taking after my grandfather, who built kayaks to take me fishing as a child. He always inspired me and I really looked up to him and realized I could do the same thing for my son!
After I designed and built my 1st one, people started showing an interest in purchasing one! I've sold several , as they are durable, almost indestructible and EXTREMELY light-weight (32 pounds so they can be hand-carried! No need for a trailer or dolly!)
They're customizable to fishing, camping, whatever outdoor activities you enjoy, I can build it!
Thank you for reading my story! If you're interested in owning or building your own, or just want to check out my product and process, please feel free to visit:
Contact Info
Dharma Products Used
Please see the description for a list of products used.