Featured Artist : Dawn Thomas
DANIDA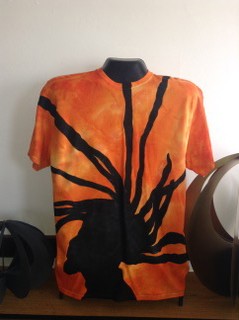 Artist Bio / Statement
My name is Dawn, as the business owner and lead artist of DANIDA, my aim is to create unique, original and thought-provoking t-shirts reflective of our rich origin and influential presence. As a graduate of Pratt Institute, Ive always desired to incorporate current trends with a unique flare.
The following Dharma Products are used in creating "DREADS":
Dharma Fiber Reactive Procion Dyes
Jacquard Textile Colors
FabricMate Permanent Superfine Fabric Markers
Versatex "No Heat" Fixative
Contact Info
NAME: Dawn Thomas
COMPANY: DANIDA
WEBSITE: danidadawn.com
EMAIL: danidadawn@hotmail.com
Dharma Products Used
Please see the description for a list of products used.