Featured Artist : Ann Regan
No Rulz Art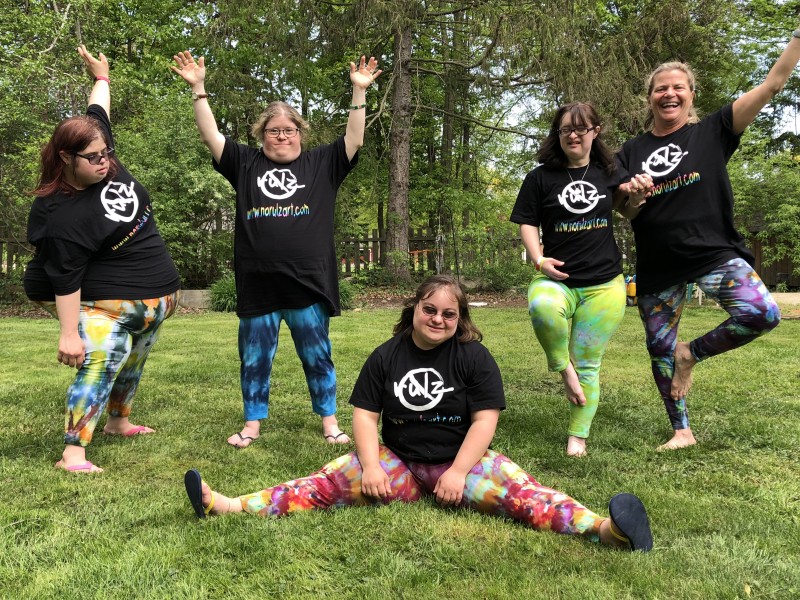 Artist Bio / Statement
We are No Rulz Art (or just No Rulz), a collaboration of artisans with and without special needs. We started as a summer art project when there wasn't much to do for young adults and 12 years later we are working to make No Rulz everyone's choice for socks, headbands, and accessories created with Dharma colors and our unique skills. TIE-DYE IS OUR FAVORITE COLOR!
Our focus is tie-dye socks and headbands, but we love to create baby wear, purses & handbags, beautiful neck ties, various styles of tops, and unbelievable leggings/YOGA pants. Our Dharma orders speak to what we do and what we have tried.
Tie-dye, like No Rulz, is "perfectly imperfect"! Art and color are only part of our inspiration, as pride, happiness, self-worth, the belief that everyone can contribute something, making ourselves and others happy (our stuff is fun), and of course success, are what drive No Rulz. We are all able and we DO!!!
We would love the artists, crafters and anyone who follows Dharma, to check out our website, norulzart.com, and let us know what they think. We would love to hear from others.
Thanks for the opportunity. Remember, NO RULZ!
Contact Info
Ann Regan and the No Rulz Artisans
No Rulz Art- www.norulzart.com (check us out on Facebook, Instagram, and Twitter as well)
Email: contact@norulzart.com
Dharma Products Used
Please see the description for a list of products used.