Featured Artist : Cindy Wilson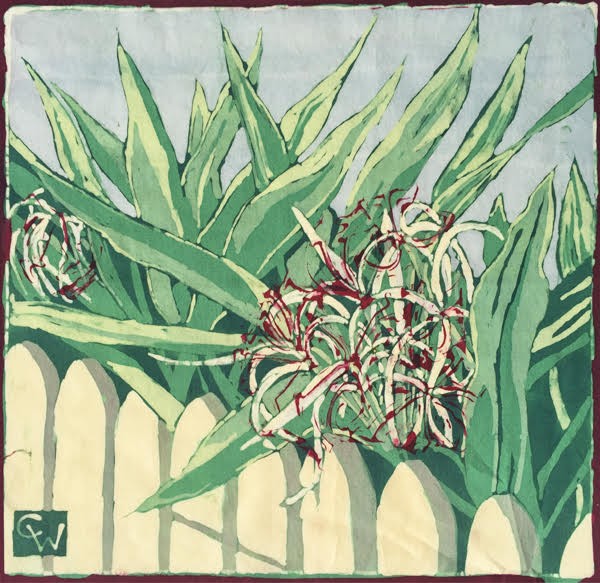 Artist Bio / Statement
After a 30-year career as graphic designer I retired in Dec. 2013. I now work most days in my studio, experimenting with wax and dyes on cotton fabric. I have always had a love of wild places, quiet intimate spots where I feel at peace and connected to the pulse of nature. Natures tangle of beauty is breathtaking to me, and the awe of that moment in time is what I strive to communicate in my batiks. Balancing the technical requirements of batik without losing my initial looseness of the sketch is my overall focus as I work on a piece. Much of the process has to be carefully thought out in advance. The richness of color possible with dyes, and the process of building colors by layering primary colors fascinates me.The dyes are transparent, each color I lay down builds on all the areas that have not been waxed. And so it goes, layer by layer. I may apply yellow in increasingly darker strengths (as an example) four times over the course of working on a batik. I really love the element of surprise at the end when the final darkest dye dip completes the image—often in surprising ways.
All of my batik supplies including Procion dyes, cotton cloth and numerous tjantings. have come from Dharma Trading. In my early stages of batik, I relied on much of the information provided in the website, Dharma is a wonderful resource.
Contact Info
Dharma Products Used
Please see the description for a list of products used.