Featured Artist : Rachel Ancliffe
Ancliffe Collection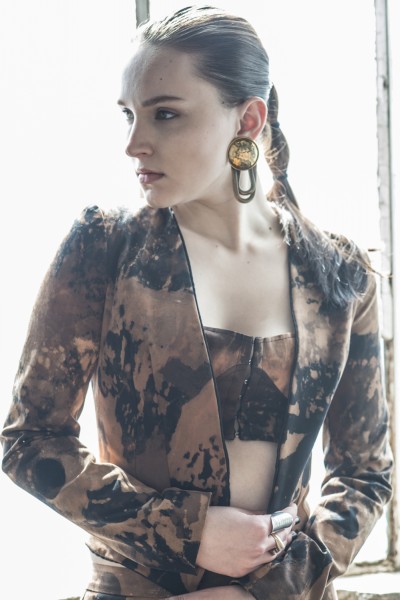 Artist Bio / Statement
I am Rachel Ancliffe and I design clothing for a modern, passionate women who likes to make a statement.
I believe that clothing makes us stand taller, feel stronger and more beautiful.
It is a woman who wants to stand out who will wear my modern fashion basics.
These versatile items can fit seamlessly into your current wardrobe but also make a strong statement.
Wear with confidence.
I use dying to obtain colors and make patterns that will be original.
Many of my items are limited edition and dying can help make each item special and original.
All dying happens in my home studio or in my backyard.
I also love getting my hands dirty to make something.
It makes me feel more connected to my work.
I am inspired by art, dance, music and fashion. I pull ideas from history and from the world around me.
I like to play with masculine and feminine details to add tension to an outfit.
or the last few years I have been manipulating fabric to create my own patterns and then turning these into garments.
Or, I will garment dye when my finished product arrives.
I use Pre-reduced Indigo Crystals , Color Remover, Madder Root, bleaching followed with Bleach-Stop.
All pre-washing and post-washing done with Synthrapol Detergent.
I'm excited to expand into more natural dying as my line moves forward.
Contact Info
Rachel Ancliffe
Designer
info@ancliffecolleciton.com
Dharma Products Used
Please see the description for a list of products used.