Featured Artist : Keri Boyle
OneCrazyStitch Yarns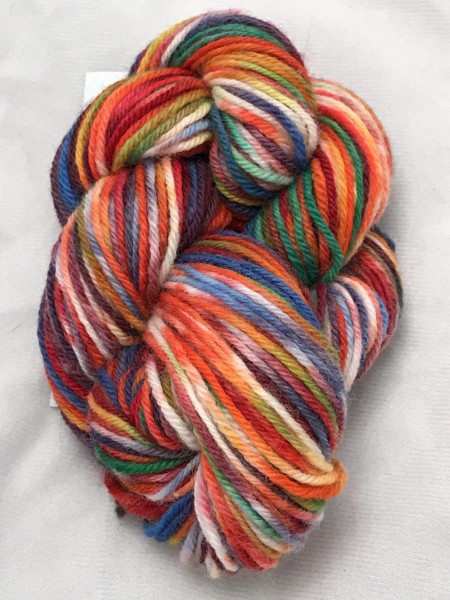 Artist Bio / Statement
Hello!
My name is Keri Boyle and I dye yarn using your acid dye! Here's all my info:
I started dyeing yarn as a way to combat depression. It was something I could do that got me out of bed and I could create something beautiful that I could then knit and create something else. It was received so well by my friends that it was suggested that I start selling my yarn. I have my first show coming up, and I'm really scared but also really excited to see how people react.
I like to use themes for my inspiration as well as animals and flowers. A lot of times I will create a color series based on a particular grouping like planets, astrology, or months of the year, but also take inspiration from movies like "Labyrinth" or Greek mythology. Sometimes I try to match pictures of cool animals I've seen online, but my favorite is a flower I managed to match really well given to me by my friend Skot. (Who is the biggest, scariest man I've ever taught how to knit!)
Right now I'm using the Jaquard Procion acid dye, but I'm slowly branching out into the Dharma line as well. I'm really excited about the wider selection and range of colors!
Dyeing yarn has been such an amazing outlet for me emotionally, and has brought so many amazing people into my life. I know I can only get better, and hopefully people love my yarn as much as I love making it!
Contact Info
Dharma Products Used
Please see the description for a list of products used.